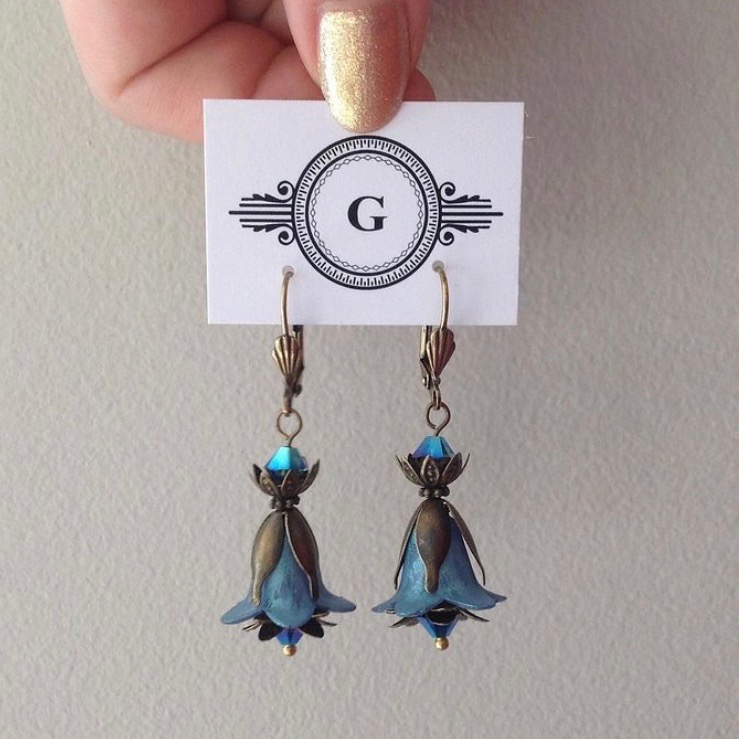 Born in Peru, Gabriela Valdivia moved to Canada in 1984. She left nursing to raise a family and with more time on her hands (!) began beading, making jewellery for herself, her family and friends. Starting with her Swarovski ring collection, 2005, in collaboration with Eclection, Gaby launched Gaby Designs in 2016, jewellery designed using quality, carefully selected materials to "Feel beautiful and Unique".
Her creations centre around 4 major series: 
'Lucite Flower Vintage', 'Contemporary Geometric','Sterling silver and gold wire', and the playful 'Musical notes'. 
Special care is taken to choose the materials for her collections which include semi- precious beads, pearls, Italian marble, sterling silver, Swarovski crystal and gold filled elements.
Not content with jewellery alone, Gaby creates outstanding mosaics and since 2004 has taught in Gatineau for the Programme de Culture et Loisirs.
In her own words, " I love creating!"