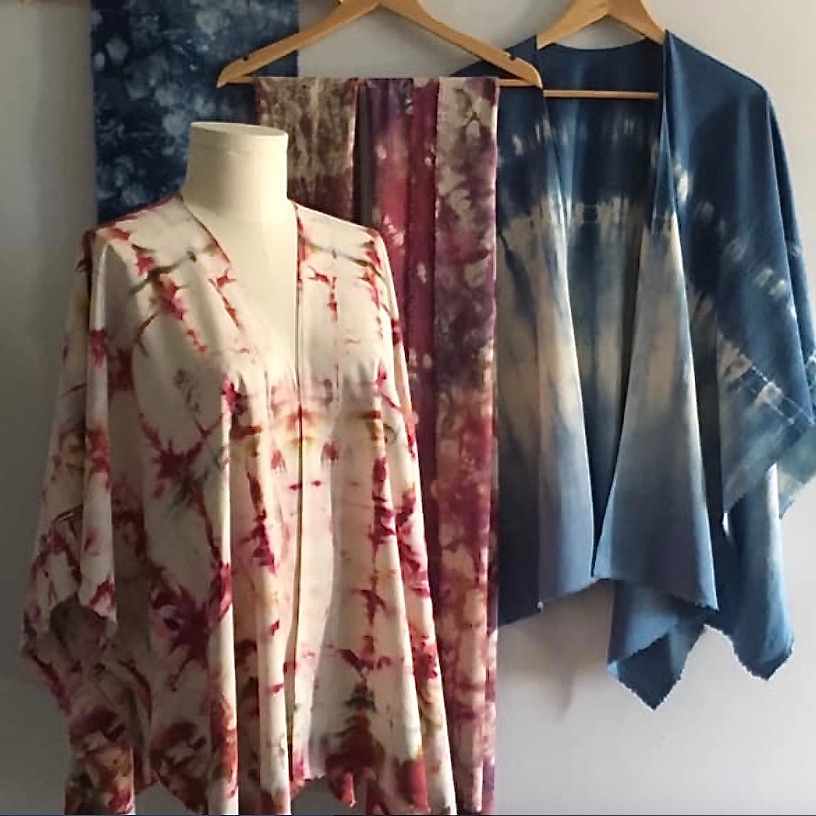 As an Ottawa-based artist, Darlene has been creating one of a kind, hand-dyed and painted artisan quality silks for nearly two decades. Her approach to dyeing silk has grown over these many years to become a very special hybrid of various age-old hand-dyeing techniques falling under the umbrella of shibori as well as traditional silk painting. 
"Like my work which is ever changing and evolving, I am a work in progress! Starting with beautiful quality silks, it's my intention with every new piece to bring you something that like you -and me-, does not dance within the lines. Billowing and lighter-than-air, or rippling and luscious, nothing compares to how silk reflects colour and light. I hope that you will fall in love, as I have, with the natural beauty and magical movement of silk."
Mostly self-taught, she has also studied with master dyers from the United States and Japan and has led shibori workshops at the Canadian Museum of History's Children's Museum. She considers herself "a maker" and "Jill-of-many-trades" with always something different on the go, or with a new idea which needs to be explored.
Under the banner of Shiborica, her work is currently found exclusively at Eclection.