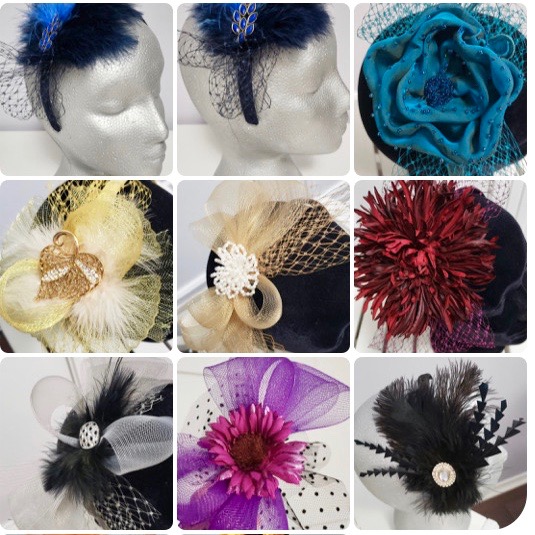 Each unique Petit Chapeau creation is handmade by Marcia Macdonald with vintage, recycled and new materials. Her fascinators are worn as an alternative to a hat, usually a large decorative design attached to a band or clip.
Marcia's designs are inspired by the lavish hair accessories worn by socialites in early 1900's Edwardian society. Today's fashions at royal weddings, cocktail and garden parties and "Going to the Races!" – The Canadian Triple Crown Ascot and Kentucky Derby provide further motivation. 
Petit Chapeau accessories are in vogue for a myriad of occasions, worn by many as a form of self expression. Glamour and magic should always be this easy and flattering!