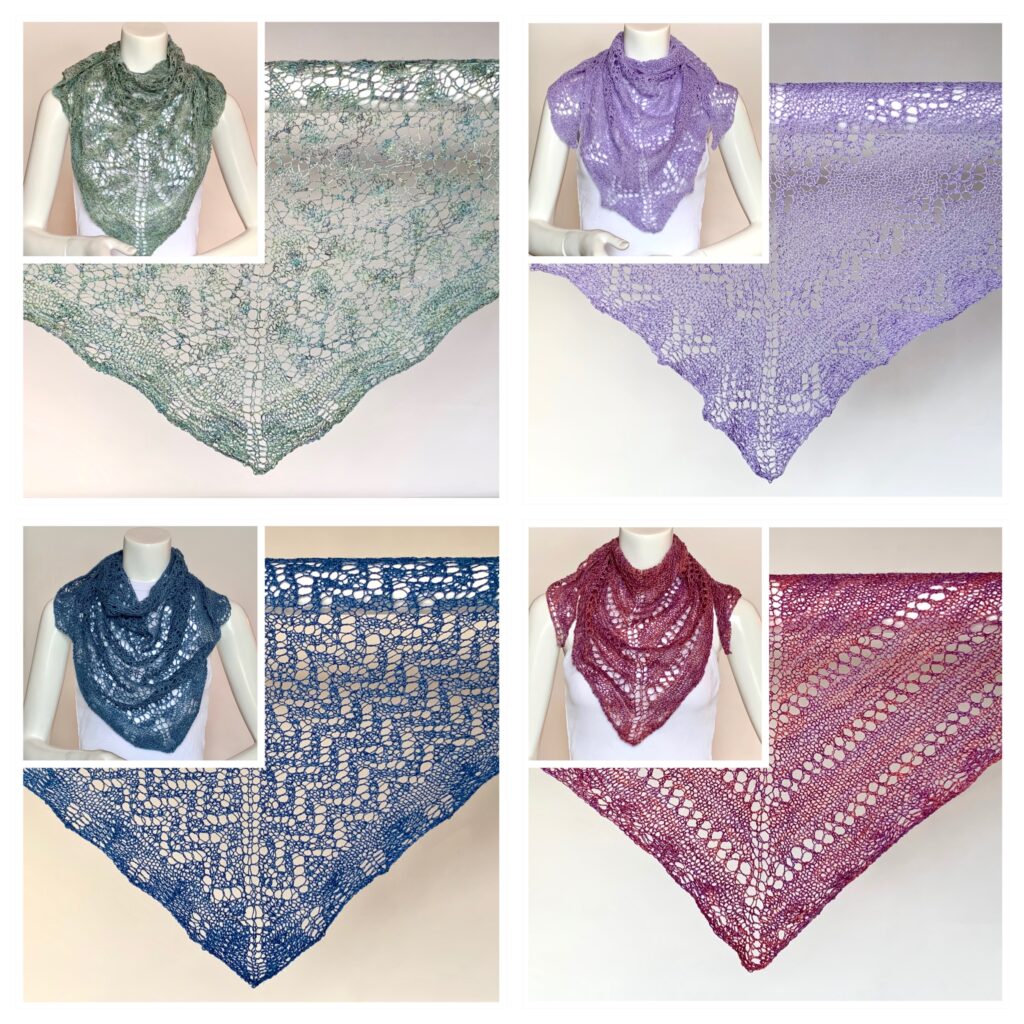 Marina Sokolova, aka Margo, designs and hand knits shawls and scarves that combine Nordic, Scottish, and Far East motifs. Margo favours high quality, luxurious yarn such as mohair, alpaca, cashmere, and silk. Her work is exclusive to Eclection.
Marina started to knit in junior high school. Her chemistry professor organized a  knitting club with one condition: members should wear what they knit. Marina designed and knit a multi-color sweater, proudly wearing it through high school … and the rest is history! 
In her other life, Dr. Marina Sokolova works in Artificial Intelligence. She was bestowed with the Distinguished Service Award from Canadian Association for Artificial Intelligence, the first woman recipient since the award was established in 1990. Prof. Sokolova is a member of the Institute for Big Data Analytics at Dalhousie University and faculty with  EECS and SEPH,  University of Ottawa. She is active in the international research community. Her students and postdocs work at high tech companies, academia, and the Government of Canada.   
Marina lives within walking distance of the Byward Market.